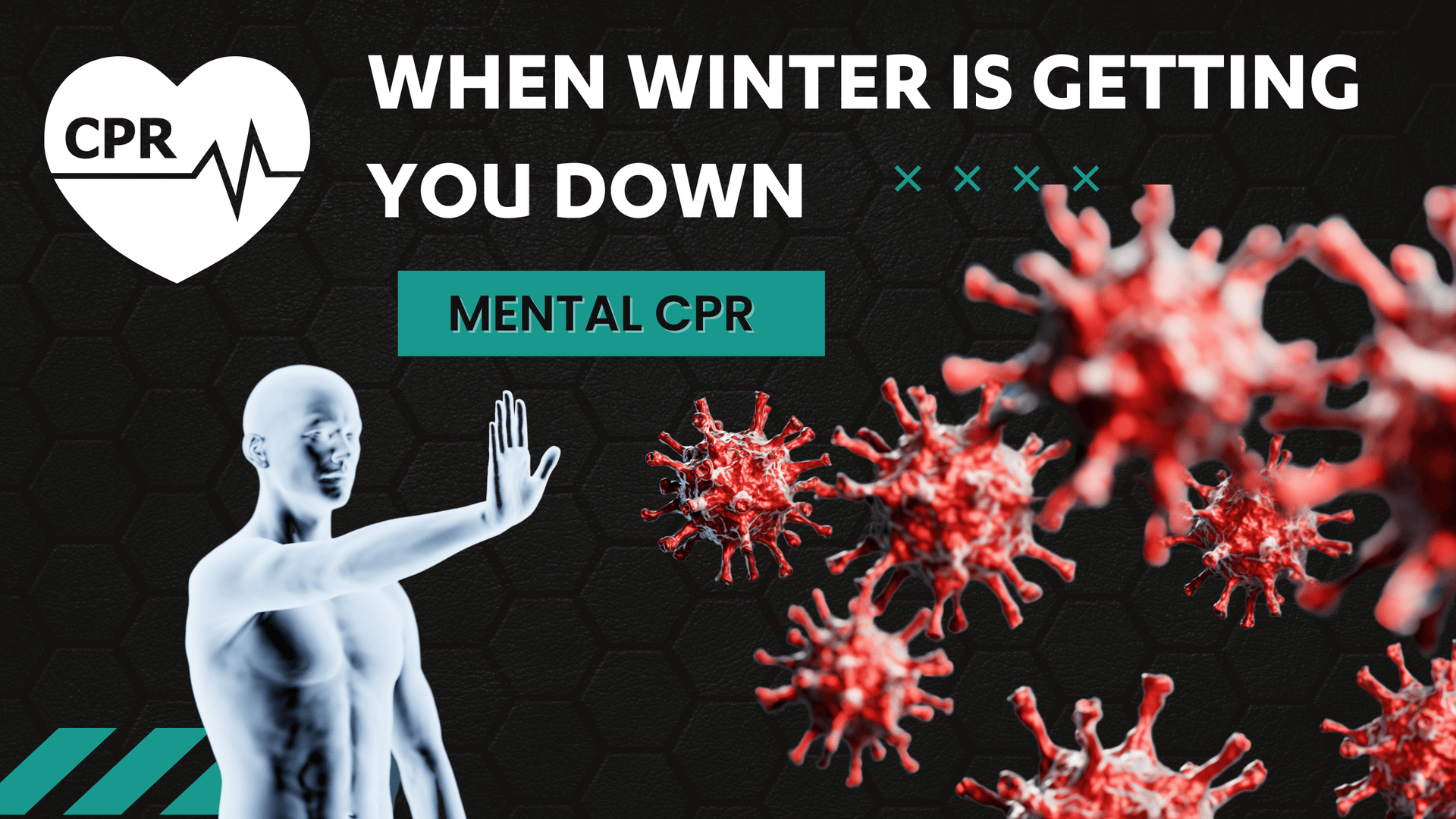 Mental CPR: When Winter Is Getting You Down
Winter is here, and with it comes a parade of frosty challenges. The cold weather and limited daylight can leave even the happiest among us feeling a bit down. But fear not, for we have some natural remedies to revive your spirit and conquer the winter blues. Get ready for some Mental CPR, because today amongst other things, we're diving into the fabulous world of sleep, SoulSoak bath salts, and Danish Hygge hilarity….. never heard of it?! keep reading 👀 
Let's turn up the heat and beat winter at its own game!
Sleep Like a Hibernating Bear:
When the winter chill sets in and daylight becomes scarce, our energy levels can take a significant nosedive. But fret not, peeps, for sleep is your secret weapon! Embrace those extra hours of slumber and allow your body to recharge and replenish. Let the cozy warmth of your bed become your sanctuary and wake up feeling refreshed, energized, and ready to conquer the world. Listen to your body's innate wisdom and allow yourself to indulge in longer, rejuvenating slumbers. Consider it your own personal hibernation period, my friend!
Reflection and Introspection:
Winter's serene ambiance and shorter days provide an opportunity for reflection and introspection. The quietude of the season encourages us to slow down, take a pause from our busy lives, and reconnect with ourselves on a deeper level. It's a time to set intentions, nurture personal growth, and explore our inner landscapes. Embrace the stillness of winter and embark on a journey of self-discovery.  Perhaps you can buy a few personal development books to kick start the process or maybe a new journal is the way for your to connect within.  
Seasonal Delights:
Winter brings with it a host of seasonal delights that tantalize the senses. From sipping on steaming mugs of hot chocolate to savoring hearty stews and super healthy comforting soups, the culinary offerings of winter are a treat for the taste buds. Indulge in the flavors of the season, delight in the warmth of winter spices, and relish in the nourishment provided by seasonal produce.
SoulSoak: Bathe Your Way to Bliss:
Ah, the joy of a warm, luxurious soak! Winter is the perfect time to indulge in a soul-soothing bath ritual that will leave you feeling like a pampered goddess. Enter Dr Kez ChiroLab's SoulSoak bath salts—the ultimate treat for your body and mind. Immerse yourself in a 20-minute soak, and let the magic unfold. Not only will it provide a much needed increase in warmth and boost your circulation, but these bath salts are also packed with over 80 essential elements and minerals, giving your body the royal treatment it deserves. Soak away the winter blues, my friend, and emerge as a rejuvenated, radiant butterfly!
Danish Hygge Hilarity:
Winter may have its icy grip on the world, but we have a secret weapon: Danish Hygge hilarity! Embrace the Danish concept of hygge—finding cozy joy in simple pleasures—and infuse your winter with laughter, warmth, and comfort. Gather your loved ones for movie nights, engage in board game battles, or curl up with a captivating book. Create a haven of warmth and happiness, and let the winter sulk in jealousy. Imagine the energy gained by a gathering of friends around the open fire, sipping on hot chocolate and laughing ourselves into a happier state of mind.  Winter, may try to dim our sass, but with Danish Hygge hilarity, we'll shine brighter than ever!
Supercharge Your Immune System:
Ah, the immune system—the ultimate defender against winter's sneaky germs and bugs. And guess what? Sleep and self-care are your allies in this battle! Adequate sleep not only helps you fight off those winter sniffles but also boosts your immune system's resilience. Combine that with eating healthy seasonal foods and the power of SoulSoak bath salts, which enhance circulation and provide a wealth of essential elements and minerals, and you've got a triple dose of immune-boosting fabulousness. Stay strong my friends, and show winter that your immune system is off the charts!
Winter may think it's got the upper hand, but we won't surrender to its frosty antics! So, my fabulous friends, when winter is getting you down, it's time to give it a dose of Mental CPR. 
Embrace the power of sleep, indulge in the luxury of SoulSoak bath salts, and infuse your days with Danish Hygge hilarity. Sleep like a hibernating bear, allowing your body to recharge and conquer the world with renewed energy. Take the time for reflection and introspection, nurturing personal growth and exploring your inner landscapes. Delight in the seasonal flavors and culinary treats that winter has to offer, warming your soul and tantalizing your taste buds. Pamper yourself with a soothing SoulSoak, allowing the bath salts to rejuvenate your body and mind with their essential elements and minerals. And finally, let the laughter and coziness of Danish Hygge hilarity be your secret weapon against winter's icy grip.
Supercharge your immune system by combining the power of sleep, self-care, healthy seasonal foods, and the revitalizing properties of SoulSoak. Show winter that you're a force to be reckoned with, immune system off the charts and spirits soaring high. Winter may try to bring you down, but with a sassy attitude and these revitalizing practices, you'll conquer the season with style and grace.
So, my fabulous friends, embrace the magic of winter and let Mental CPR be your guide to beating the winter blues. Remember, you have the power to turn winter into a season of rejuvenation, self-care, and joy. Stay sassy, stay fabulous, and let your light shine bright even on the coldest of winter days!