CLINIC
Life Balance Adjustments Chiropractic Clinic
In Watsonia and Greensborough areas in Victoria.
Do you have back pain, neck pain or any type of pain in your body? Or a niggle that's giving you the irrits that you can't seem to get rid of? Perhaps it's time to see a chiro. Show yourself the devotion you deserve because your health is worth it. Make yourself a priority and
book an appointment to see Dr Kez
, Doctor of Chiropractic, at our chiropractic clinic Life Balance Adjustments, located in the Watsonia/Greensborough area in Victoria.
It's a common misconception that Chiro's treat the spine only. At Life Balance Adjustments Chiropractic Clinic we treat all joints, ailments and injuries all the way down to the tips of your fingers and toes!
At Life Balance Adjustments we only use gentle, low-force chiropractor treatments and adjustments using an activator, drop-piece table and mini drop piece. Very rarely is manual manipulation used. We believe in getting your body functioning as best as we can and have you well and truly on your way to recovery in the best possible timeframe. Your treatments begin on your first appointment and we will not over-service you, recommending appointments only as you need them.
Technology is great! You can now
book a Zoom Telehealth appointment
if you are unable to attend the clinic in person. Just click the Telehealth option.
At Life Balance Adjustments you can
book Infra-Red Sauna sessions
to accompany your health journey. Just choose the Infra-Red Sauna option.
At Life Balance Adjustments your Chiropractic Treatments May Include:
Chiro Adjustments Including Spinal Adjustments
Dry Needling
Fire Cupping or Vacuum Cupping
Therapeutic Ultrasound
Soft Tissue Therapy
Cranial Adjustments
Strapping
We Treat All Body Areas Including:
Back Pain
Postural Improvements
Neck Pain
Pregnancy and Newborns (Dr Kez is also a trained midwife)
Sports Injuries - in kids & adults
Breathtaking Birthing
Injury Rehabilitation
Pregnancy Inductions
Headaches and Migraines
Post Birth Adjustments
Vertigo
Newborn Chiro Treatments (Special Interest)
Constipation
NLP Techniques
Peripheral Joints - knees, elbows and all the way to your fingers and toes!
Timeline Therapy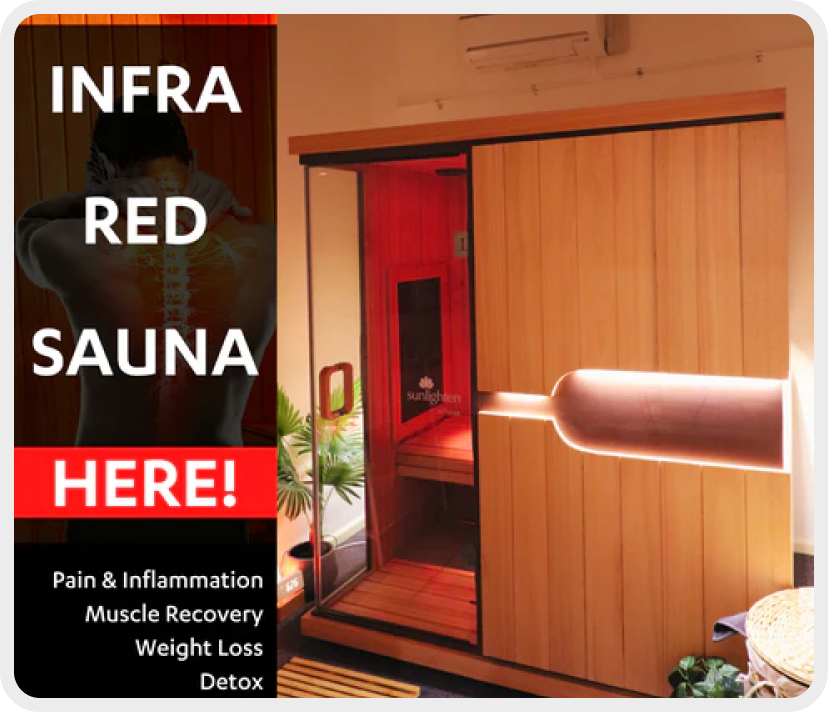 Sunlighten mPulse 3-in-1 Infra-Red Sauna programmes:
Anti-Inflammatory
Detoxification
Weight Loss
Meditation
Pain Relief
Why should you come to our Chiro clinic in Watsonia/Greensborough?
Because we're Dr Kez and Em, the dynamic duo behind Dr Kez Chirolab products to help you heal at home and the Life Balance Adjustments Chiropractic Clinic where helping people to live their best, healthy lives is at the heart of everything we do!

With over 20 years of clinical experience, Dr Kez has been helping families to eliminate pain, restore motion and improve health and wellbeing. From Chiro for newborn babies (a special interest as not all Chiro's are able to treat paediatric patients) to pregnancy and the elderly, we value all patients that need our help.

Life Balance Adjustments is a clinic that offers more than just Chiropractor Care. There are numerous aspects of Chiropractic treatments many people don't realise are available to them.

Our Chiropractic treatments are holistic with an overall body approach, getting to the source of the issue to help you get back to the healthiest version of you. Fast. Plus, let's face it, you'll possibly be grumpy and in pain if you don't!

Chiropractic treatments, including spinal adjustments, have been reported to be an effective treatment for spinal pain, back pain, knee pain, tight muscles, muscle tears & strains, injuries, arthritis, migraine & headaches and other similar symptoms.

We are also completely relatable to a family life's health challenges as we are parents to 8 kids, 2 dogs and 1 cat! Dr Kez is a part-time koala who loves to sleep, Em is an energiser gym bunny who burns the candle at both ends. Em is great at acquiring injuries, Dr Kez is a pro a fixing them. The kids love sports and are always full of bumps, bruises and sprained ankles. As much as Dr Kez loves treating the kid's sporting injuries and Em for her many injuries including torn muscles, dislocated bicep tendons, shoulder pain, rib issues and plantar fasciitis, helping as many people as possible is the main aim! We are passionate about natural therapeutic health solutions, life balance and well-being to help you become your healthiest, happiest best!

Here at Life Balance Adjustments, your treatment comes with a wealth of knowledge and experience to assist you and your family on a path to pain-free health and well-being.

At Life Balance Adjustments we use a variety of techniques to improve joint mobility, functionality and to assist in eliminating pain and discomfort. Our treatments include gentle, but highly effective chiropractic adjustments that can include the use of an Activator, Drop-piece table, Therapeutic Ultrasound, Dry Needling, Vacuum Cupping/Fire Cupping as well as Soft Tissue Therapy to ensure that the body is working with our treatment, not against it, delivering quicker and longer lasting results.

Traditional "twist and crack" adjustments are NOT used as part of our repertoire. Our modern techniques are designed to facilitate the body into making a more permanent change. We treat the whole body, including the spine, pelvis, cranial adjustment, jaw, ribs, and also upper and lower limbs. Yep, that includes the fingers and toes!

Dry Needling treatments help to eliminate lactic acid trigger points from the muscles to bring about rapid and long-lasting results while fire cupping/vacuum cupping helps to ease muscle tightness. Changes to ergonomics, strapping, rolling, stretching and exercises are also often prescribed to effect faster and more permanent results.

This means fewer appointments are needed and you could be back to your usual self way faster than the standard cookie-cutter-style treatments at other clinics.

Dr Kez is also a qualified midwife and has a strong passion for treating newborn babies and children, relishing in their exceptionally profound and rapid results. Ailments such as constipation in babies, kids and adults can be greatly assisted. Who would've thought seeing a Chiro for constipation would be a thing! Bowel Release anyone? Babies suffering from colic, reflux, pain when feeding, not sleeping, bloating or crying in pain in the car seat, to name a few, can benefit from Chiropractor Care. And don't forget the mums! Pregnancy and post-birth can be greatly assisted with Chiropractic care and helps make the birthing experience a little easier. Let's face it, we all want easier births and happy babies!

Treatments vary according to an acute or chronic injury. Have you just been putting up with something for a long time? Take a moment to assess yourself and see if there any ailments that have been causing pain or discomfort that you have "just put up with" until now. Even the little things! You would be surprised at how Chiro can assist your body!

We are seriously different here at Life Balance Adjustments and feel privileged to be a part of your therapeutic journey.